To build quality into your service, choose from  our 'Total Package' to specialist psychological support. We offer training on the research and theory which underpins our approach plus many other services (see the 'ticks' below).
You may want an independent report on your current service, we offer a Broaden and Build 'appreciative enquiry' detailing what you do well, your strengths, areas for growth and suggestions for future development.
Perhaps you'd like an inspirational speaker on topics related to your work? From evidence based child care to leadership and management and looking after your carers!     
Rather than inspecting for quality, build quality into your service using The Pillars of Parenting!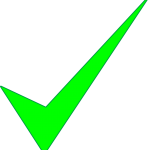 Total Package
Everything you need to implement and use the Pillars of Parenting in your organisation.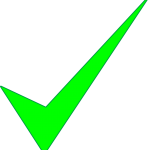 Training
Training to provide the 'emotional warmth' model to your service or workshops on topics which you choose.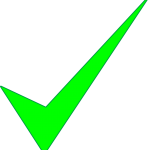 Progress and Development checklist
Our online assessment provides insight into what work need to be done and enables checking progress against the baseline record.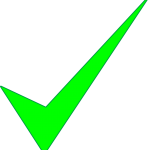 Pillars of Parenting
Licence
A licence to use the Pillars of Parenting in your organisation which includes support.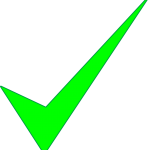 Broaden & Build appreciative enquiry
An 'appreciative enquiry' report on what you do well, your strengths, areas for growth and suggestions for future development.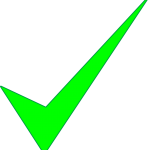 Trauma Awareness
Is your organisation 'trauma aware'? We offer training and assessment to enhance your trauma awareness.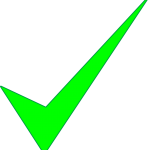 Leadership and Management Workshop
Apply business insights to leading and managinging services for children in public care.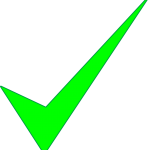 Training, supervision and support for the Psychologist Consultant(s)
Using your own psychologist? Maintain fidelity with support from our experienced Pillars of Parenting psychologist.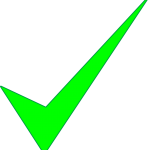 PSYCHOLOGIST CONSULTANT Annual conference
Join our two day summer conference prividing CPD for Psychologist Consultants.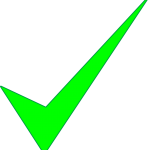 Make your own package
Pick and choose which services from the Pillars of Parenting that you'd like.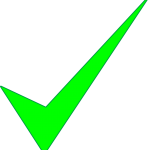 introduction to the Emotional Warmth approach
Book a training day which explains the theory and research behind the approach with a live consultation.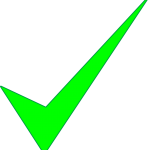 Inspirational speaker
Book a cutting edge presentation on any topic relating to working with children and young people in public care.
The Total Pillars of Parenting Package
This is usually a two-year contract which covers training the carers and providing monthly consultations with a Pillars of Parenting psychologist. Alternatively you can use your own psycholigist accessing the approach but keeping your costs down.  
Workshops on any topic related to children in public care including The impact of Parental Rejection or Acceptance, understanding the importance of Belonging, Parenting Style and the Importance of Close Relationships (Attachment), Encouraging the Growth of Self-worth and Emotional Competence (recognising your own emotions and those of others).
online Progress and Development checklist
This is a user-friendly, online assessment carried out by the person in direct contact with the young person perhaps with the help of a colleague, social worker or your assigned psychologist. The result is a visual progress chart which builds up an ongoing picture of an individual's adaptive emotional development, well-being and self-identity, self-efficacy and self-management, and personal and social responsibility. To maintain confidentiality, using this assessment, the manager of an organisation is given a set of eight-digit code numbers which include a cyclic redundancy check key, for authentication. These unique identifiers are then confidentially allocated to each young person by you, the user (all we have is the eight digit number). The code is used by the carer to send the assessment data to an independent collator. In return an anonymised report with the eight digit code is returned to the organisation  in the form of a coloured progress chart and report. This covers fifty five observations relating to eleven different practical areas in the young persons psychological health, to identify areas of progress and areas which need attention. 
The Howard League for Penal Reform
Ending the criminalisation of children in residential care Briefing one
New homes for Hampshire children
Hampshire County Council has knocked down three quarters of all its old children's homes and replaced them with brand new properties designed with input from children. Children said they wanted a proper front door, a fireplace, ensuite bedrooms and for the offices to be outside the living part of the house. Alongside this financial investment, Hampshire adopted the Pillars of Parenting model which teaches staff to care about children rather than just caring for them. One manager described it as "corporate parenting with warmth". Long-term staff feel that this has transformed their practice including their approach to calling the police.
The Howard League for Penal Reform (click active link below) 
 ADCS Alison O'Sullivan President 2015-16
Last week I called in to talk to staff at one of the local care homes in Kirklees, where I am the Director for Children and Young People Services.
This was a follow up visit to talk about the Pillars of Parenting approach which we are introducing into all children's homes across the borough.
The approach offers the theoretical explanation that the often poor life outcomes of looked-after children and young people results from the impact of abuse, neglect and parental rejection, which has occurred before any contact with the care system. This is backed up by evidence from child psychology research.
Central to this way of working is the close guidance and support that staff receive in understanding the reasons why young people behave as they do. The approach considers the different interventions which can be used to support staff and the young person to reach improved outcomes.
OFSTED INSEPCTION
OFSTED inspection of services for children in need of help and protection, children looked after and care leavers. July 2014.
There is a marked determination from those involved with the care of children to provide a nurturing environment for them to meet their emotional needs. For example, the use in the local authority' children's homes of a clear and consistent, research-based model of practice, the Pillars of Parenting, has contributed to some very positive outcomes for children who might otherwise not be able to remain where they are. This model enables the suitably trained staff to provide emotionally sensitive care to children and demonstrates strong multiagency working, for example psychologist, to develop and implement programmes of support for individual children.
The Pillars of Parenting Ltd., Business & Innovation Centre, Wearfield, Sunderland, U.K. SR5 2TA
e-mail colinmaginn@pillarsofparenting.co.uk
Tel: 0191 516 6634 or 07983 544899
Company registered in the UK, number 06109026
V.A.T. registration No: 924147434